Keynote Speakers
Gary C. Kessler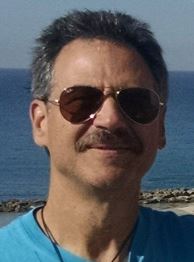 Topic: Cryptography, Passwords, Privacy, and the 5th Amendment
"Military-grade" cryptography has been widely available at no cost for personal and commercial use since the early 1990s. Since the introduction of Pretty Good Privacy (PGP), more and more people encrypt files and devices, where we are now at the point where our smartphones are encrypted by default. While this ostensibly provides users with a high degree of privacy, compelling a user to provide a password has been interpreted by some courts as a violation of our 5th Amendment protections, becoming an often insurmountable hurdle to law enforcement lawfully executing a search warrant. This presentation will explore some of the issues around this complex legal and social issue.
Gary C. Kessler, Ph.D., CISSP, is a Professor of Cybersecurity and Chair of the Security Studies & International Affairs Department at Embry-Riddle Aeronautical University in Daytona Beach, Florida. Gary's academic background is in mathematics and computer science, and his research interests include network protocols, digital forensics, and cybersecurity management and policy, particularly related to maritime and aviation. Gary has been affiliated with the Hawaii, Northern Florida, and/or Vermont Internet Crimes Against Children (ICAC) Task Forces since 1999. Gary has written more than 75 articles, papers, books, or book chapters, and is a regular speaker at various conferences, notably the National Cyber Crime Conference. More information can be found at https://www.garykessler.net 
Marcus Rogers
Topic: AI's impact on Digital Forensics: Will Skynet become real?
Marcus K. Rogers, Ph.D., CISSP, CCCI, DFCP, is the Executive Director for Cybersecurity Programs in the Purdue Polytechnic Institute at Purdue University, a former police officer and the editor in chief of the Journal of Digital Forensics Security and Law.  He is a Professor, Fellow of the Center for Education and Research in Information Assurance and Security (CERIAS), Fellow of the American Academy of Forensic Sciences (AAFS) and is a Member of the Board of the American Academy of Forensic Sciences (AAFS). As a police officer he worked in the area of fraud and computer crime investigations. Dr. Rogers sits on the editorial board for several professional journals both domestic and international. He is also a member of various national and international standards committees focusing on cyber security, digital forensics science and digital evidence. Dr. Rogers is the author of books, book chapters, and journal publications in the field of cyber security, digital forensics and applied psychological analysis. His research interests include applied cyber-forensics, incident response, psychological digital crime scene analysis, cybercrime scene analysis, and cyber-terrorism. He is a frequent speaker at international and national information assurance and security conferences, and guest lectures throughout the world