CONFERENCE VENUE
The ADFSL Conference on Digital Forensics will be held at Embry-Riddle Aeronautical University in Daytona Beach from May 15-16, 2019.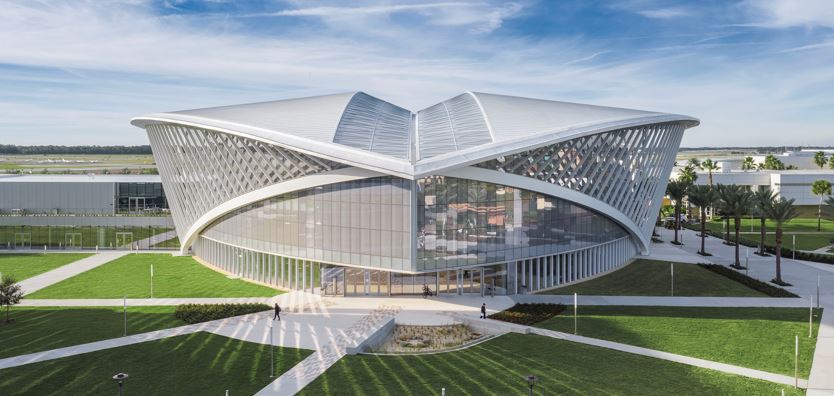 Mori Hosseini Student Union
at Embry-Riddle Aeronautical University
The Department of Security Studies and International Affairs offers a Bachelor of Science in Homeland Security degree program, a Master of Science in Cybersecurity Management & Policy and an Master of Science in Human Security & Resilience, as well as minors in Cybersecurity, Terrorism Studies, International Relations, and Forensic Accounting.
Other exciting degree programs are just over the horizon.
The department offers a broad, applied social science approach to security studies, focusing on hands-on processes starting early on. That approach continues through projects such as the senior capstone in Homeland Security, where students go out of the classroom, consult with industry members, and work with real clients to solve real problems.
The newest department on campus is in a new building with a growing array of relevant technologies available to students, who work alongside a faculty with almost 400 years of practical experience in social sciences and security issues.
Along with technological aspects of homeland security, students learn about critical thinking, solution planning, and how to evaluate the "gray areas" in analysis. With regular discussions of current events, students learn how the Arab Spring or the Boston Marathon bombings might affect their lives and jobs.
The field of security studies and international affairs includes a wide variety of careers in government or industry, so any student with a passion for positive social change and a desire to protect liberty and the free flow of people and commerce will feel at home in this department. The demand for trained professionals ensures the department's degree and minor programs will launch the graduate onto an exciting career trajectory.